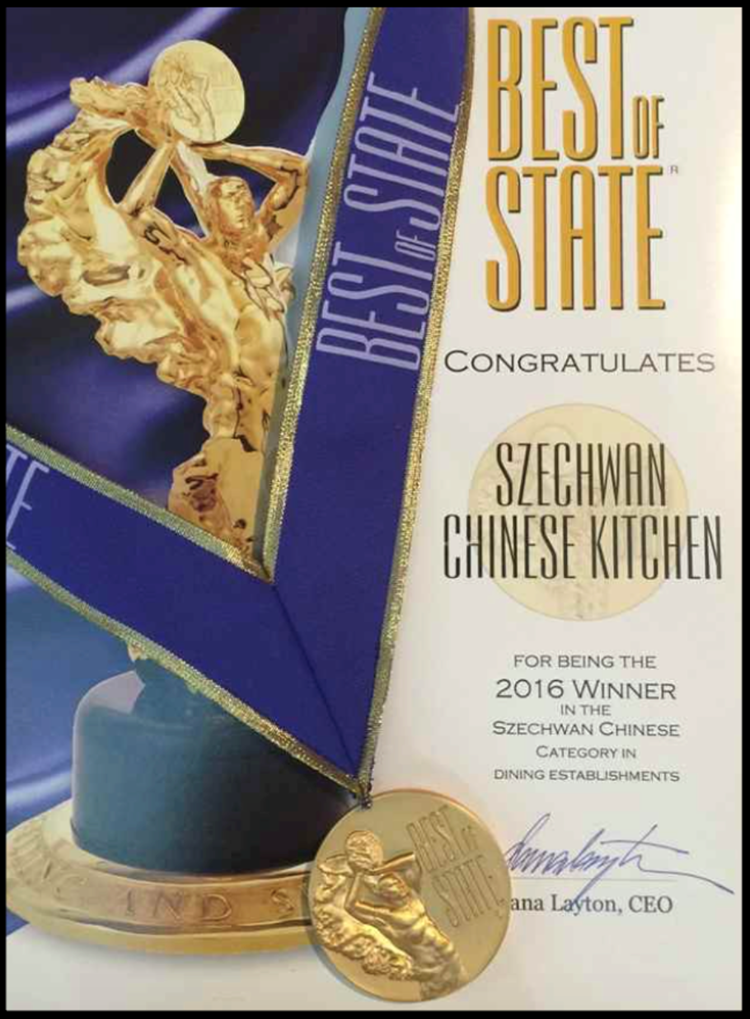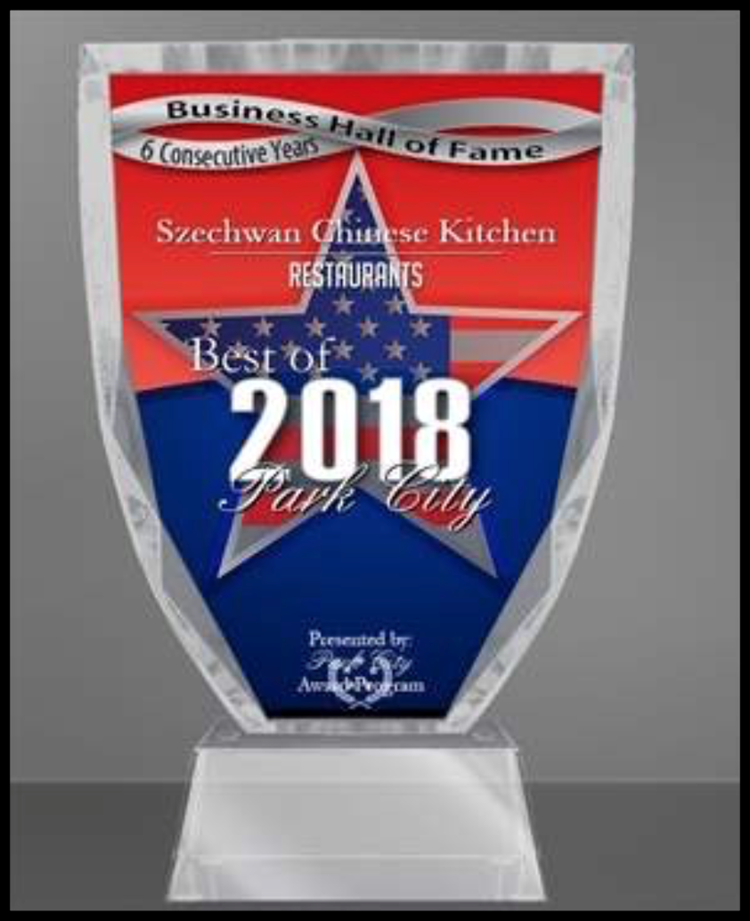 Szechwan Chinese Kitchen is a family owned restaurant in Park City, Utah that was established in 1989. It was first located on Historic Main Street and is now in centrally-located Kimball Plaza. Owned by a Park City local for almost thirty years, it is a favorite spot for dining or take out for people all over the Wasatch Back. Whether you'd like to stop by after a shopping trip to the Tanger Outlets, a ski day at one of the three resorts, or just because you have a craving for Chinese food, we promise you quality food and service for an affordable price. While we may pride ourselves on being the first Chinese restaurant established in this small ski town, it gives us even greater joy that we have stayed strong to this day. Szechwan has been named the Best Restaurant of Park City by the Park City Awards Program for six consecutive years and recieved a Best of State Dining Award in 2016, 2017, 2018, 2019, and 2020.
During the holidays, the Sundance Film Festival, and the Kimball Arts Festival, we have tourists from all over the world who are recommended by their friends and hotel staff to come in and try our food. Park City hosts many winter sport competitions each year including the FIS Freestyle World Cup. China's Freestyle Ski Team have been regular customers since 2008. During their competitions and summer trainings at the Utah Olympic Park, they eat at Szechwan every night. The ski, bobsled, luge, and skeleton teams of China, South Korea, Austria, and several other countries are frequently spotted dining at our establishment as well.
Szechwan's wide variety of sauces are all made from scratch by our owner. Our staff also makes and sells 1500 Pot Stickers a week. Szechwan strives to provide dishes that please both authentic and American Chinese food lovers. Our traditional Peking Duck is made from scratch right in our kitchen. Seasoned with spices and dipped in caramel, it is slowly blown dry overnight. Open seven days a week, we hope you come in and try our wide variety of fresh seafood, pork, chicken, and beef. We also have many vegetarian options as well. Our Szechwan chefs use 100% vegetable oil and do not add MSG.